A r t i c l e s A n d C a s e S t u d i e s
Herbs - the Natural Medicine


Herbs are a natural medicine for your horse. For thousands of years, their use has been based on tradition. Now with the benefit of modern science, many of these traditions have been tested. In most cases, the traditional use has been upheld. In some cases, new uses for old herbs have been found.

As a general rule herbs are gentle. Most will not produce side effects in the proper dose and will sympathetically aid the body back to health. If needed, many can be used over a long period.

Unlike highly refined drugs which are often a single chemical, herbal extracts contain the full spectrum of compounds contained within the plant. These compounds act together in synergy to balance and compliment one another.

Because herbs act with the body to aid it back to a state of balance, technically a state of homeostasis, there are some things that are unique to herbal medicine. These include herbs to help with stress, to support the liver and to help overcome viral infections. A body's natural tendency is towards a state of homeostasis. The body's systems are always working towards this and when some imbalance occurs things can start to go wrong. Herbs work with these systems to help achieve this state of natural balance. This is why some herbs may have more than one action.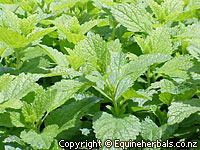 Liquid extracts or Tinctures vs Dry Herbs
Many companies selling herbal products just offer dry herbs or mixtures of dry herbs. A few plants are appropriate to use in the dry form but most are best used as a liquid extract. These are widely used by herbal practitioners and have a number of advantages of over dry herbs.


Liquid extracts enable us to mix unique individual formulations. This is the culmination of science, traditional and modern herbal medicine (phytotherapy). Over the counter products may not always be appropriate and an individual formulation may be required.
Tinctures require minimal pharmaceutical processing and therefore reflect the chemical characteristics of the original plant material.
Liquids give much greater dose flexibility and accuracy.
Liquids are easy to absorb and well suited to immature or poor digestive processes.
Because they are extracted in alcohol, liquids have a long shelf life. Dry plant material can deteriorate quickly when stored inappropriately. Valerian root for example loses half of its efficacy in just six months at room temperature.

Compliance
Many humans find herbal extracts to be quite unpleasant to take.

The an old adage "The worse it tastes the better it is for you" definitely applies to herbal medicine. In humans compliance can be a problem, but horses generally love the bitter taste of many of the preparations. After all they enjoy grass, leaves and bark, so why wouldn't they enjoy herbs?

Please Note: Many of the minor ailments that your horse may suffer from can be readily treated by you at home. However it is important that you horse does not suffer any pain or distress. If you have any doubts at all do not hesitate to call your vet, and be sure to tell him all the things you have been giving the horse.






Submit an Article or Case Study
The more we share information, the better off our horses are going to be. If you'd like to share your story, please email the editor.


Disclaimer: Natural Hoof reserves the right to change or edit any part of all articles and case studies submitted to this website. Natural Hoof does not take any responsibility for the content of any articles and/or case studies and/or any misapplication of the information presented in any articles. Natural Hoof presumes readers consult a professional for more information about any topic covered in any Natural Hoof article.



Home | Articles | Study Groups | Clinics-Events | Brag | Classifieds | Order | Links